The Portland International Film Festival accepts submissions on a seasonal basis. The submission season runs from August 19 to November 14, culminating with the festival each February.
The Northwest Film Center and Portland International Film Festival strongly prefer that you submit your work online, through one of these festival submission platforms (your choice):
Film Festival Life
You can now submit to the Portland International Film Festival through FilmFestivalLife. FilmFestivalLife makes everything you have seen so far in online submissions look like it was conceived in the 90's. HD secure screeners, festival and film rating tools, social features and the fastest growing community of film professionals online to share with. Be in the place where festivals are now discovering the next generation.
Film Freeway



Portland International Film Festival proudly accepts entries via FilmFreeway.com, the world's best online submissions platform. FilmFreeway offers free HD online screeners, Vimeo and YouTube integration, and more. Click the logo above to submit with FilmFreeway.
Submittable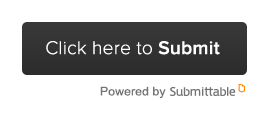 Withoutabox
Portland International Film Festival accepts online entries submitted via Withoutabox.com, which provides cost-saving, paperless submission to film festivals around the world. Withoutabox's internet-only submission platform features online applications via one master entry form, online fee payments, and press kits. Fill out one master entry form and take advantage of quick entry, extended deadlines, and powerful submission management tools. There's no extra cost to you, and by submitting you'll join Withoutabox's global filmmaker community and stay in the loop about international exhibition opportunities. Click the logo above to submit your fi9lm today! Withoutabox logos are trademarks of Withoutabox, a DBA of IMDb.com Inc. or its affiliates.
OR (if you are unable to submit online):
Submit a paper entry form and a copy of the work (for jurying purposes only) on DVD. Label screener clearly with name, phone, title, date, and running time. Please hold off on sending any publicity or press materials -- we will get those from you if your film is selected for the festival. Please make sure to read the following documents prior to sending your work:
38th Portland International Film Festival Entry Form
38th Portland International Film Festival Submission Guidelines
Mail Entries To:
Portland International Film Festival
1219 SW Park Ave.
Portland, OR 97205

For further information, contact Morgen Ruff via email: morgen@nwfilm.org
Please do not email asking about the acceptance status of your submission. We will be in touch with you about that on or before January 16, 2015. Thanks!